Venues with Wedding Licences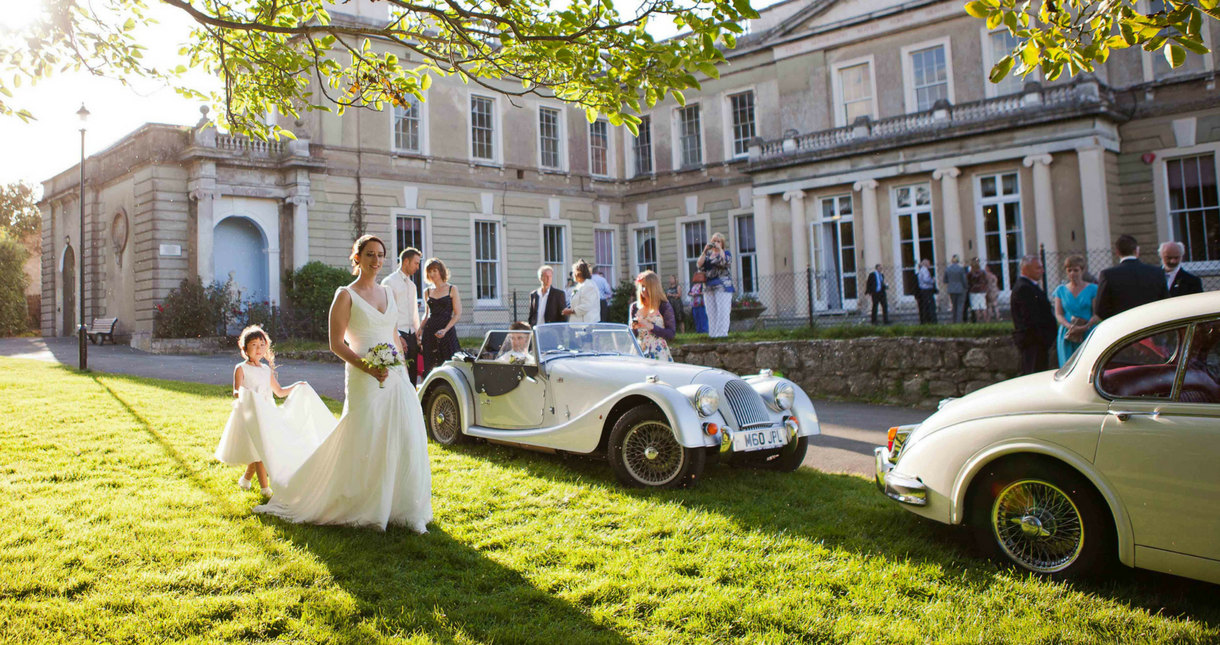 Are you looking for that perfect wedding venue for your destination wedding? Then look no further. First stop, book TJ Taxi Services on 01983 520274. The Isle of Wight has every kind of reception venue to hold your ceremony and perfect reception. Whether you're looking for a rustic, outdoor setting or an unusual hotel, we have something for everyone on this Island paradise.
While you can always get married at our official council registrar offices in Newport, and then set up your bridal reception at a venue of your choice, we also have plenty of venues that offer both on the same site. To save the hassle of travelling between venues for your guests, why not plan your event at the same spot. All you need to do is contact the officiant and complete the paperwork, book the perfect venue to hold the ceremony and party, and you're there.
From unsual to traditional 
wedding bookings
We have plenty of unusual wedding venues, as well as the more traditional places to get married. If you're looking for wedding ceremony ideas, then flick through our list of venues that hold wedding licences below. You'll find an eclectic mix of outdoor wedding ideas, intimate wedding venues, various function venues and plenty of unique weddings to choose from.
Whether you're looking for a hotel wedding or just looking for a wedding guide, we can help. All the details have to be perfect, of course, ranging from your invitations, decorations and cake to your venue, accessories and wedding dresses. At many venues you can get wedding packages offering everything you need for a seamless day, or you can choose to work with one of our Island-based wedding planners if your prefer. If you're sticking to a wedding budget planner, then it's always an option to hire the venue and decorate yourself. There are plenty of places, services and venues on the Isle of Wight that will definitely make your special day the best of your lives.
B&B, Guest houses, Inns & Farmhouses

Two minutes stroll to sea & shops. Large car park & good wifi. Many amenities including our Oasis (massage, facials, nails & Caci treatments). Exceptional (very large if required!) multi choice Breakfast. Friendly efficient staff. Subsidised ferry…

 

East Afton Farmhouse is an impressive 1700s farm house, with event barns, and adjoining annex holiday cottage, located next to an area of outstanding natural beauty, on the site of the 1970 Isle of Wight Festival.

 

Step into Queen Victoria's favourite country home and experience a world unchanged since the monarch died here just over 100 years ago.

 

The Royal is recognised as the Island's largest premier hotel. Originally built as a coaching house in 1832, the main hotel is nestled into exotic south facing gardens overlooking Ventnor's stunning coastline.

 

The Lakes Rookley is set in 23 acres of beautifully manicured parkland in the heart of the Isle of Wight. Re-opening in February 2019 with a new look and under a new name (previously Rookley Park), the resort has undergone extensive refurbishment.

 

East Dene is in Bonchurch, Ventnor and has sea views and woodlands, it is one of the Islands premier outdoor education centres.

 

The George Hotel is a 17th Century townhouse enjoying a wonderful location nestling on the water's edge between the castle and pier in the bustling harbour town of Yarmouth.

 

 

 

 

This magnificent 18th Century, Ratsey and Lapthorn sail maker's loft, was acquired and restored by Sir Max Aitken in 1947.

 

 

 

This picturesque, family-run pub sits on Newport Harbour, overlooking the river Medina and is within a three minute walk of Newport, the Isle of Wight's county town and is truly at the heart of the Island.

 

UPDATE: The Quay Arts is now open from Monday to Sunday (10am – 4pm). Cafe and galleries are only open. The craft shop remains closed at the moment. 

For detailed information on what the Quay Arts has implemented to keep you safe please visit…

 

The Enchanted Manor is a luxurious 5 Star Manor House situated on the southern tip of the Isle of Wight overlooking the famous St Catherine's Light House.

 

 

Group accommodation / Main House up to 20–120 people on Full-board basis (in 35 bedrooms) / Mix of single & bunk-bedded rooms / Functions rooms available for hire / Entertainment Licence / Weddings catered for–Licensed for civil ceremonies

 

The Hambrough Restaurant & Bar is one of the Island's must-visit spots. Perched high above the fishing harbour in Ventnor it has views to die for and offers seven gorgeous bedrooms, some with stunning balconies with that same magnificent view.

 

This is the church used by Queen Victoria when she was in residence at Osborne House.

The church is run by volunteers and there is a guide on duty in the church. 

Exhibition located within the Church and Church Centre:

 

Albert Cottage was once the home of Princess Beatrice, Queen Victoria's younger daughter. This ten en suite bedroom boutique hotel with friendly relaxed atmosphere has a fine dining restaurant that is open throughout the year.

 

Here at Ventnor Botanic Garden we grow around 6,000 species of rare and exotic plants and trees in 22 acres. The garden is unrivalled for its collections of sub-tropical plants grown unprotected outdoo